"Winning isn't supposed
to be heavy." -Cory
Our quest for the cup begins below. Over 8 1/2 gallons of delicious Hamms, and bragging rights in the first ever 'Lord Hamms' Cup: Mike vs. Cory."
Fresh from the engravers.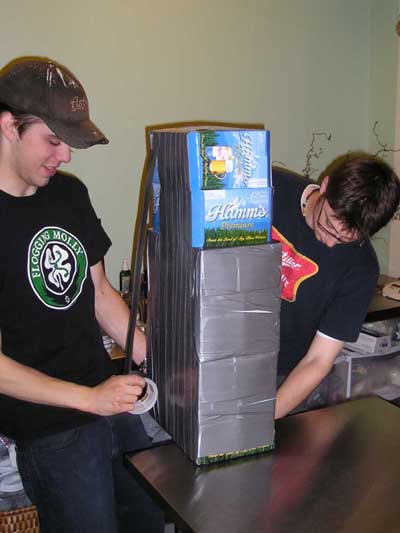 This is halfway through the construction process, Anders fucked up.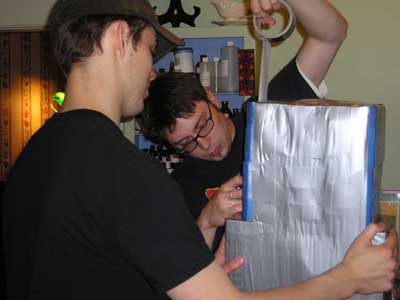 Double checking the specs. Note: We employed two Asian engineers to aid us with this.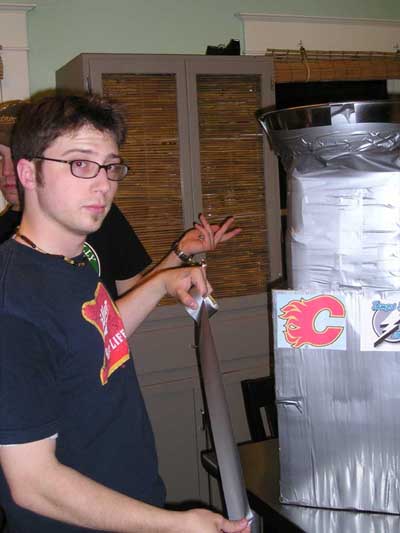 Insert penis size joke here.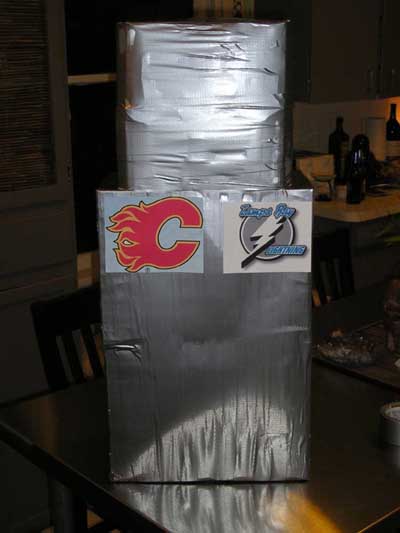 Half-masted, Canadians, Americans and Asians work very well together!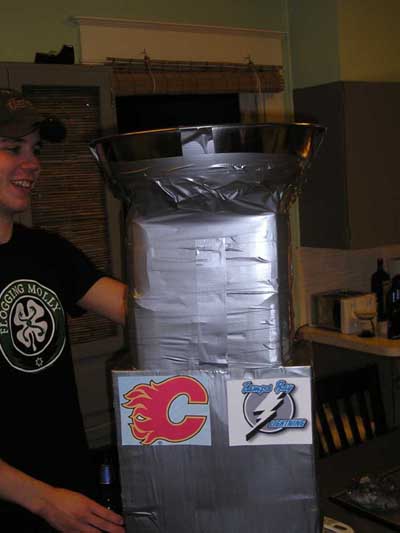 Cup in place.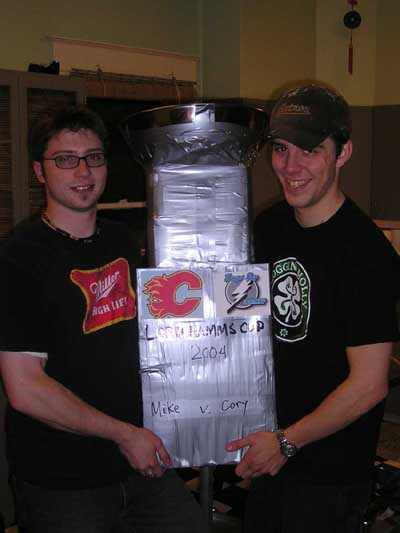 We lost the white gloves, but still, its one shiny bitch.